Acroprint Time Clocks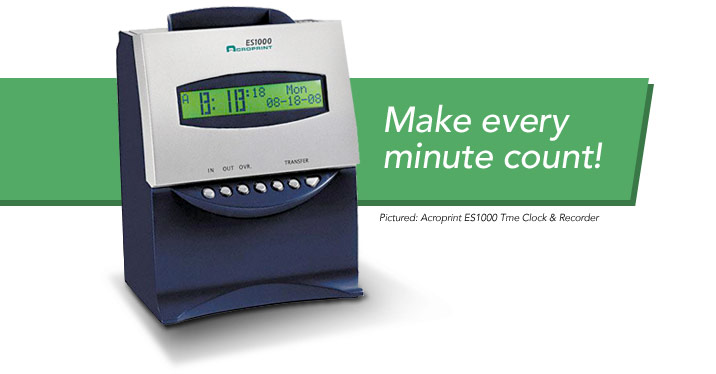 Acroprint Time Clocks
Every minute counts when it comes to tracking employee attendance. Acroprint has several options for accurate time recording and the attendance software to process information.
Acroprint's classic green punch clocks have served as reliable timeclocks since 1969 and their reputation for accuracy continues today. Electronic time recorders use digital technology to print information on time cards, with some models reporting information directly to attendance tracking software. The Q-Plus attendance system uses fingerprint scanning to record data, eliminating buddy punching.
Accurate time tracking can save businesses money and resources every day. Acroprint time clocks help keep companies on time.