Simple Green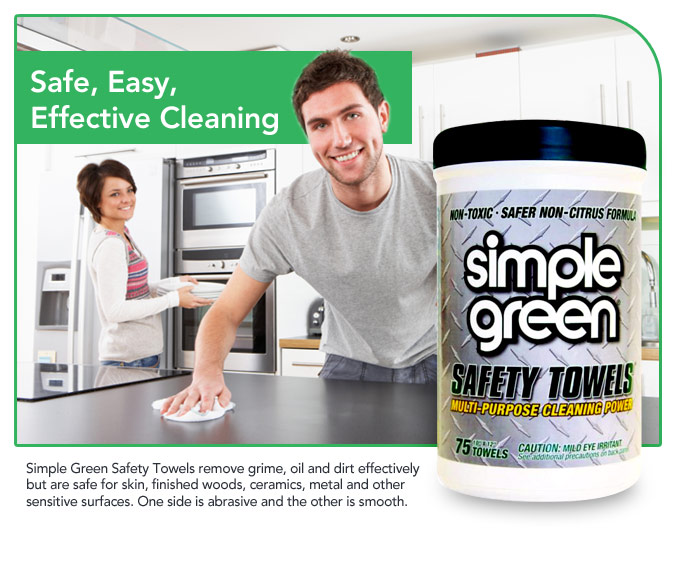 Simple Green
For more than 35 years, Simple Green® has been producing environmentally friendly cleaning products that are non-toxic and biodegradable. Simple Green's current product line includes more than 20 different cutting-edge cleaning products for home and professional use. Simple Green is committed to doing our part to protect the planet and will continue to develop new and innovative products that are responsible choices for the many generations to come.
Simple Green is an innovator in environmentally friendly, consumer safe products like their Safety Towels. Safety towels have multipurpose cleaning power and offer the quick, easy, safe way to remove grease, oil, wet paint, carbon, graphite, tar, soot, grime, most inks and other soils. They are Safe and effective on human skin, metals, finished wood, laminates, fiberglass, porcelain, tile, ceramics, concrete, terrazzo, carpets upholstery and more. Safety towels are premoistened with nontoxic, biodegradable Crystal Simple Green. One side is nonabrasive. The other is abrasive for tough scrubbing.
Find Simple Green products for up to 35% less than the big box stores at OfficeSupply.com.