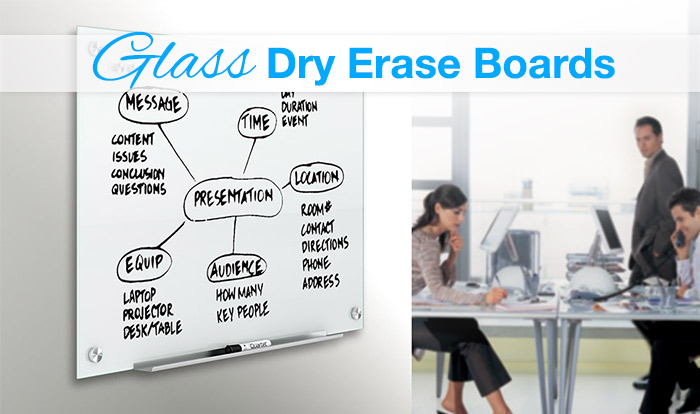 Glass dry erase boards are a modern, high quality alternative to your traditional white board. Glass surfaces erase easily and are less likely to stain or ghost. We carry a selection of glass dry erase boards so you can find the right choice for any space.
Glass Dry Erase Board Options
white
frosted
Glass Dry Erase Board Brands
Featured Glass Dry Erase Board
The Quartet® Infinity™ line of glass dry erase boards are durable, stylish and easy to use. Infinity™ boards have a 15 year warranty. Boards come in a variety of sizes, with magnetic and frosted options. Infinity™ glass dry erase boards can be hung vertically or horizontally with easy to install pass through wall mounting.